It's Small Business Saturday!
Here's to supporting small business and the artisan community this year by shopping handmade! This is the latest in a series of gift guides featuring works from makers on Etsy. This guide is all about finding the perfect something for the athletic people in your life. The people who spend their weekends in the park, on the trail, or at the stadium.
My top 5 for the Sports Lovers
1.
A little something for the bicyclist. Winona Johnson of
ArtByWinona
is a metalsmith from Portland, Oregon who recently started creating bike badges. Her badges come in a variety of designs for guys and gals, from mermaids, to zombies, to regional landmarks, she's got something for everyone's ride!
2. For all the people on your list that eat, sleep, and dive. Stacey over at
IceCreamTees
has the perfect graphic t-shirt for your special scuba diver. As well as a large collection of t-shirts and hoodies for other sports enthusiasts. She's also got a sweet buy three shirts get the forth one free deal going on right now with the very appropriate coupon code: Awesome.
3. For the hardcore fishermen and women out there,
MatlockWoodworks
out of Matlock, WA creates fishing pole racks using local wood from the Pacific Northwest at really great prices. They also create wall mounted varieties.
4. For the baseball enthusiast consider an up-cycled wallet created from an old baseball glove.
ReMitt
also creates coin purses and key chains that are sure to bring back memories of the field with every use.
5. These coasters by Jason and Katie of
ApocalypseFab
are perfect for the skier or snowboarder on your list. From beginners to experts this set has you covered.
And now for a little self promotion! How about a golf ball marker for the golfers on your list? I've got this clip art golfer listed in my
Etsy shop
now!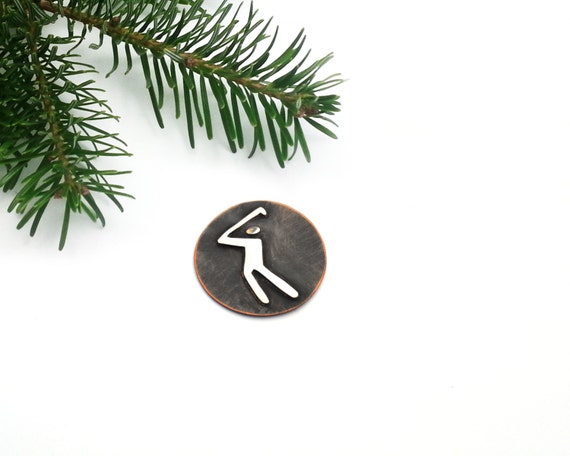 Check out my other 2013 Holiday Gift Guides:
Happy Holidays and thanks for reading!