Tis the season! I hope everyone will consider supporting the artisan community this year by shopping handmade. To make it a bit easier I'll be putting together a series of gift guides featuring works from makers on Etsy (as well as a shameless plug for myself at the bottom). First up, a little something for the people who make the holidays a destination. Those few who work extra hard to spread around the holiday cheer.
My top 5 for the Host/Hostess!
1. They love to entertain, so give them something to use at their next soiree. A fantastic cake stand perhaps? This one from Jeanette Zeis of
vesselsandwares
is the perfect gift for the host/hostess that goes the extra mile and offers a room to the weary travelers. Not quite right? Vesselsandwares has more color options, styles, and products available like salt cellars, cream and sugar bowls, platters, and more.
2. Headed to a cocktail party? Give them something fun they can use at the event with a set of letterpress coasters. This set from
powerandlight
states the obvious and offers up a pun opportunity when accompanied with some holiday spirits. I see what you did there.
3. They sent out the invitations, cleaned their place from top to bottom, set out a huge spread, remembered all the food allergies, had vegetarian options, and maybe even strategically invited a sweet co-worker and a funny college friend that might just be perfect for each other... they are tired. Let them know you appreciate the thought and hard work. Give them something to help them relax. This organic DIY Chai Tea set from
purposedesign
may require a bit of extra work, but the pay off from that perfect cup will be well worth it.
4. Help them get ahead of the game with a variety of herbs to season their next holiday meal. This collection from
SmartSeeds
includes 7 heirloom and GMO free seed varieties perfect for a sunny indoor window ledge. Add a set of
handmade planters
for a really fantastic gift.
5. Contribute to their holiday decor with ornaments that will be hung for years to come. This sweet trio from
SlashofBlue
is well made, affordable, and simply adorable. I should know, I purchased a set for my yearly ornament last year.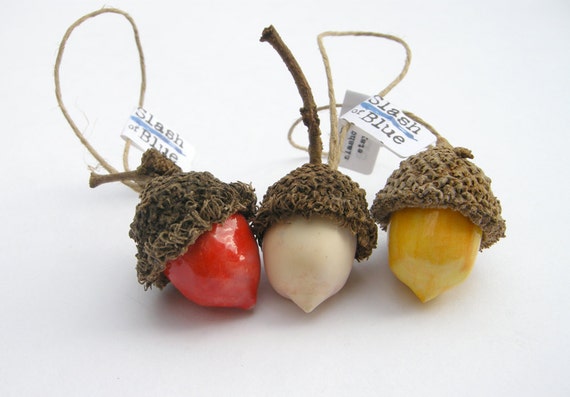 Speaking of ornaments (heads up, shameless plug ahead), every year I create a new ornament for my own
Etsy shop
. This year I went with something minimal in copper with a bright green dyed Aventurine bead.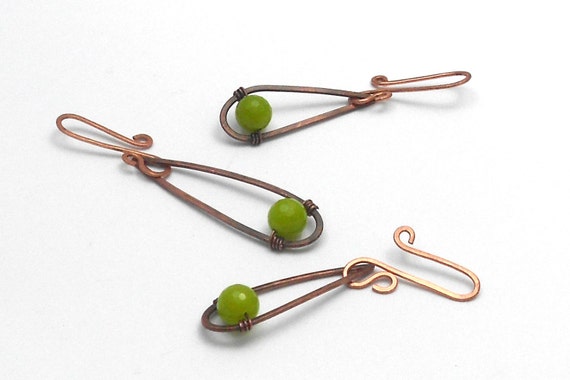 Not as organized as your holiday host this year? Don't fret. Etsy offers
gift cards
that can be emailed or printed right away. So if you're reading this from the couch while enjoying the Macy's Thanksgiving Day parade and feeling a little bit bad that you didn't bring a side dish or six pack, head on over to Etsy and surprise the cook with a great big thank you!
Check out my other 2013 Holiday Gift Guides:
Happy Holidays and thanks for reading!